Ukraine maps and dashboards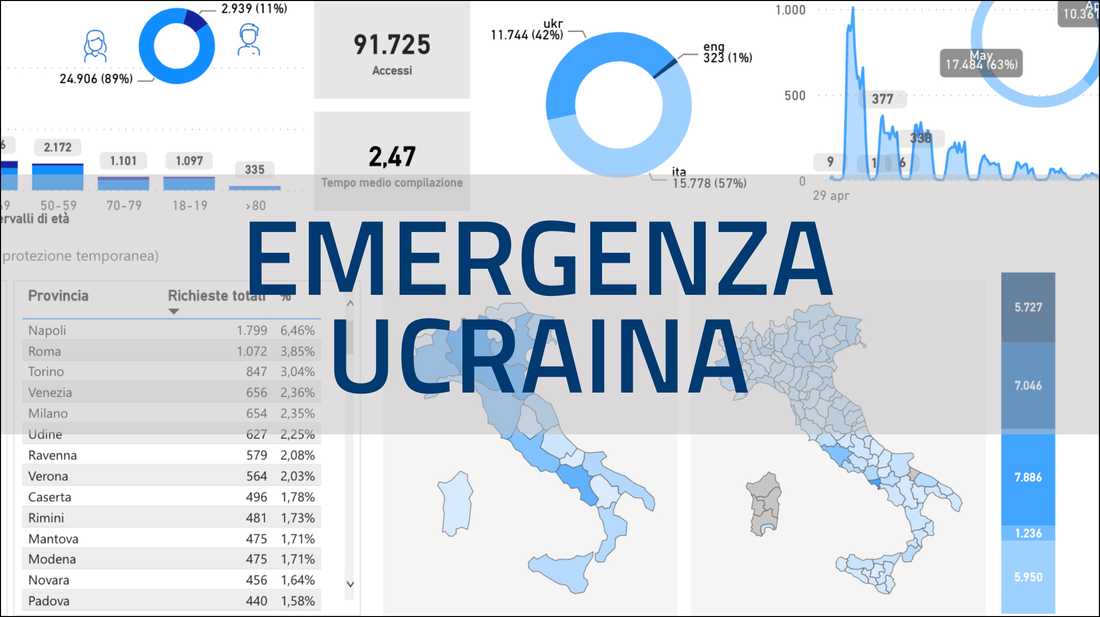 This section shows the maps and the dashboards related to the Ukraine emergency. 
Updated overview of applications submitted on the dedicated platform
Data on the widespread reception provided by Third Sector and Social Private Entities.
Data on entries into Italy on a daily basis
29 expressions of interest positively evaluated for a total of 17.012 places
On line, the places available and the types of availability offered divided by region 
Data on the total number of applications submitted and divided by Region and Province.